Tooth Extractions – Burlington, MA
Alleviating Oral Complications by Removing Problem Teeth

It's normal for people to want to keep as many of their natural teeth as possible. However, there are some cases where it isn't viable to keep a tooth, especially if it's placing the rest of your smile at risk of damage, decay, or infection. If a tooth is compromised beyond repair, our team can perform tooth extractions in Burlington as a last resort to effectively preserve your oral health. Read on to learn more about this treatment or call our office today to schedule an appointment.
Why Choose Derek Song, DMD for Tooth Extractions?
Offers Wisdom Tooth Extractions
In-House Specialists Available for Effective Treatment
Accepts Insurance & Provides Membership Plans
Reasons Why Tooth Extractions Are Necessary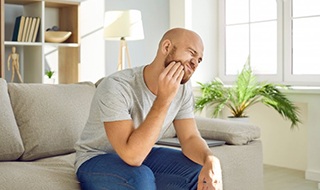 Our team will do everything we can to preserve as many natural pearly whites as possible. However, sometimes this isn't always the best solution for keeping the rest of your smile safe and healthy. In many instances, removing the problem tooth can help avoid future infections and other complications. Here are several cases when a tooth extraction might be required to restore your overall dental health:
There's serious decay or damage to the tooth that's beyond repair.
A tooth is impacted and won't erupt properly.
To allow a patient to undergo an orthodontic process.
To boost the success of a long-term restoration, such as a denture.
A primary tooth that won't fall out by itself.
The Process of Removing a Tooth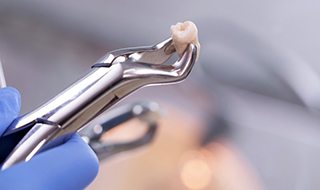 Teeth are typically extracted via simple pulling or surgical removal. In the first case, we can only "pull" pearly whites if they've already emerged from underneath the gumline. To begin the process, we'll first numb the area with a local anesthetic before using a clasping tool to shift the tooth around until it's extracted. If this isn't possible, we'll need to make a small incision in the gum tissue so we can reach the entire structure of the tooth to remove it.
Our team will determine the appropriate extraction method by evaluating your situation and X-rays. We'll also review your tooth replacement options after your extraction procedure, as we'll want to prevent future oral health problems that can come from tooth loss. These options can usually involve dental bridges, dentures, or dental implants.
Tooth Extraction Aftercare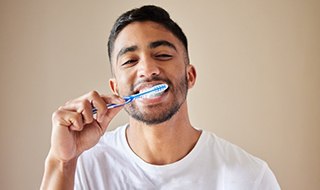 Before and after your procedure, our team will provide you with detailed aftercare instructions to help make your recovery smoother and more comfortable. While every patient is unique, some of the common steps include:
Rinsing with saltwater a day after your appointment
Elevating your head when resting
Getting plenty of sleep
Avoiding tobacco products
Taking over-the-counter/prescribed medications as instructed
Applying an ice pack to minimize swelling and pain
Avoiding hard, sticky, crunchy, and spicy foods