Cosmetic Dentistry - Burlington, MA
Smile with Complete Confidence
As dentists, we can tell you that it's very common for even healthy teeth to have aesthetic flaws that can easily make a patient feel self-conscious. If you find yourself worrying about noticeable stains, chips, cracks, or gaps, then we're ready to introduce you to cosmetic dentistry. Using the services detailed below and our artistic abilities, we can easily give you your dream smile in just one or two simple appointments. To get started with a one-on-one consultation, contact us today.
Why Choose Derek Song DMD for Cosmetic Dentistry?
Straighten crooked teeth without metal braces
Dramatically improve shape, size, & color of teeth in just 1 to 2 appointments
See results before you begin with Virtual Smile Design
Porcelain Veneers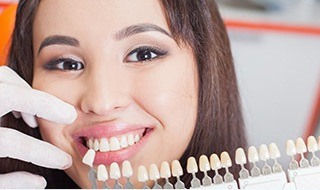 Every time you've turned on the TV or watched a movie, you've likely seen porcelain veneers. These extremely thin ceramic coverings are designed to look like perfect white enamel and fit directly over the teeth, and they're the secret to many of Hollywood's most beautiful smiles! Why are they so popular? Because with this one treatment, we can drastically improve the color, shape, size, and spacing of the teeth at the same time. You can get one to fix a single problem tooth or an entire set to transform your smile.
Learn More About Porcelain Veneers
Dental Bonding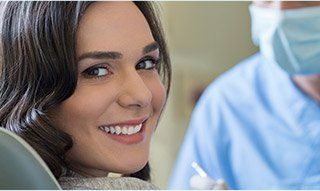 Looking for a quick and affordable fix for minor stains, chips, or gaps? With direct bonding, we can literally sculpt a problem tooth to perfection. Your dentist will apply a colored-matched composite resin to your tooth, and then they'll shape it to look like a normal part of the enamel, covering any blemish in the process. The entire procedure only takes about an hour, is completely painless, and the results can be trusted to last for a decade or more.
Teeth Whitening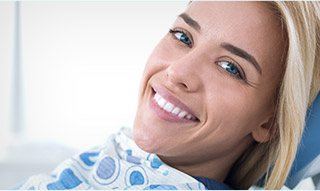 If you're looking to get rid of dental stains caused by coffee, wine, tobacco, or natural aging, you won't find the answer at the store. Many of those whitening products are desperately underpowered, but we're prepared to offer you a treatment that's guaranteed to deliver dramatic results. With GLO Whitening, we can break up even the most stubborn stains to reveal a smile that is 6-8 shades whiter. You can get a quick treatment in-office or we can send you home with a custom-made kit so you can brighten your smile whenever and wherever you want.
Invisalign® Clear Braces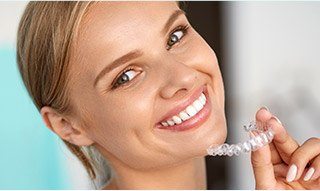 If you've always wanted to straighten your teeth, you no longer have to do it with bulky metal brackets and wires! Invisalign uses a series of custom-made, clear plastic aligner trays to gently shift the teeth in the most comfortable and discreet way possible. Each tray is specially designed to fit over your teeth at the different stages of treatment, and their transparent appearance makes them practically disappear into your smile. Plus, you can even take them off whenever it's time to eat or brush!
Gum Recontouring/Crown Lengthening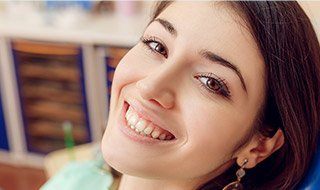 Do you have an overbearing gum line that throws off the balance of your smile? Does it make your Teeth look too short or stubby for your face? This is a common issue called a "crowded smile," and it's one we can fix in a single appointment. Using our highly advanced soft-tissue laser, we can quickly and painlessly remove excess gum tissue to reveal previously hidden dental structure, instantly making the teeth appear longer.
Virtual Smile Design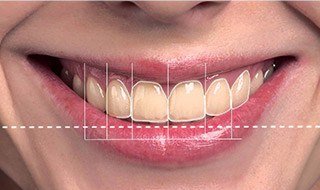 Wouldn't it be great if you could see the results of a cosmetic treatment before you actually got it? With our Virtual Smile Design system, that's exactly what you can do. Using a photo of your current smile, we can edit it to show you the results of any treatments you might be interested in. You'll get to see your new smile from the world's perspective, letting you know exactly what to expect before you ever sit in the dental chair.
Botox/Juvederm/Dermal Fillers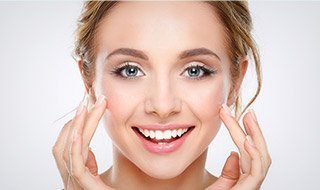 That's right! The same place that can beautify your smile can also help you lessen the appearance of fine lines and wrinkles on your face! Dr. Derek Song has completed special training to apply both Botox and Juvederm to help patients turn back the clock in just 10 minutes or less. Between our dental treatments and our skin care options, we can have you looking like a much younger version of yourself in just one appointment.
Understanding the Cost of Cosmetic Dentistry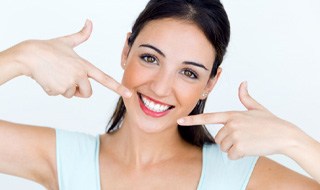 Now that you're aware of the cosmetic dental services we offer at Derek Song, DMD, you're probably curious to find out which of them would best enhance your pearly whites. Of course, you're also likely wondering how much your smile makeover will cost. Naturally, each treatment plan will differ in price, and we can't know how much yours will cost until we've met for an initial consultation. At this appointment, we'll explore your options for transforming your grin and fitting the cost of cosmetic dentistry in Burlington into your budget!
Which Cosmetic Dental Service Is Right for Me?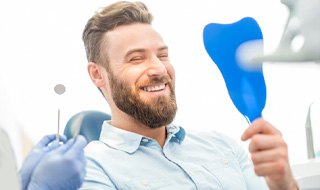 Certain cosmetic dental treatments are designed to address different types of imperfections in your grin, such as brightening the color of your teeth or trimming uneven gum tissue. Others can fix multiple flaws at the same time. Here are some of our most popular cosmetic services as well as some information about their costs:
Teeth whitening – One of the most affordable cosmetic options, teeth whitening can quickly and dramatically improve the shade of your entire smile. The results can last for up to a year or so, meaning you'll need to pay for touch-ups if you'd like to maintain your bright grin.
Invisalign – Even though Invisalign clear aligners can cost several thousands of dollars and the treatment can take a year or longer, it can make a huge difference if you have crooked teeth or a misaligned bite.
Dental bonding – With tooth-colored composite resin, your cosmetic dentist in Burlington can cover up minor cracks, stains, gaps, and similar flaws in your teeth in a single quick procedure. Bonding is one of the cheapest cosmetic dental services, and the results can be expected to last for five to ten years.
Veneers – While veneers tend to cost more than many other aesthetic treatments, they're the most versatile way to transform every aspect of your teeth in one fell swoop. In just two appointments, veneers can conceal basically every imperfection in your smile with lifelike, dazzling results that can easily last for over a decade, possibly even two.
Gum recontouring – To even out a "gummy smile," we can remove overgrown gum tissue with a special laser that makes the process fast and comfortable. Since gum tissue doesn't grow back, this procedure should just be a one-time cost for permanent results.
Cosmetic Dentistry Can Be Worth the Investment
Improving your smile with cosmetic dentistry can do so much more for you than you may realize at first. After enhancing your grin and getting rid of flaws, you'll feel so confident that you'll naturally want to show off your pearly whites more often. Frequent smiling has been linked to higher self-esteem, elevated mood, and even lower blood pressure! Additionally, having an attractive, confident grin can make a world of difference when it comes to first impressions, which could benefit your social life as well as your career prospects.
How to Make Cosmetic Dentistry Affordable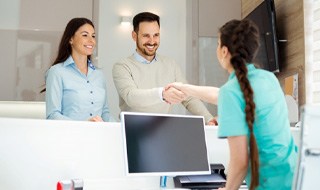 Dental insurance providers typically won't cover cosmetic services because they're considered "elective" procedures. Luckily, our dental practice offers a much more convenient alternative for patients without insurance: our in-house membership plan . By paying a low, flat rate per year, all of your basic preventive care is covered, as well as 15% of all other services we provide. This includes cosmetic treatments!
Our team would love to help you comfortably fit the cost of cosmetic dentistry into your budget. Call us today to schedule your consultation and get started!
Cosmetic Dentistry FAQs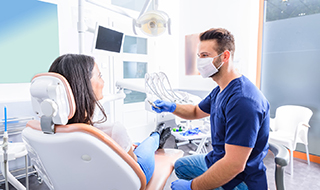 Perhaps you now want to get cosmetic dentistry for your teeth. If so, that's great news — treatment is sure to improve your smile! That said, however, you likely still have questions about the service. It's best to get details about a procedure beforehand, after all. Thankfully, we at Dr. Song's office can help things along: here are the answers to some frequently asked questions about aesthetic dental work. They should give you a better idea of what to expect from a cosmetic dentist in Burlington. If they don't, though, you can always call our office or book a visit to learn more!
Why Is Cosmetic Dentistry So Popular?
Cosmetic dentistry's popularity partly stems from improved dental care. In recent years, modern techniques and technology have led to the average person having better oral health. As a result, more people have healthy smiles and can thus focus on how their teeth look.
The shift towards cosmetics is also due to the rise of social media. All over the world, Internet users take pictures of pearly whites that they can show off to others. Furthermore, pretty teeth can lead to increased self-confidence and job opportunities. Naturally, then, dentists are seeing more patients who want to correct flaws in their smiles.
Does Cosmetic Dentistry Hurt?
As for whether cosmetic work hurts, there's no need to worry. Dentists work to ensure treatment is comfortable, smooth, and painless.
For one thing, most cosmetic dental procedures are non-invasive. Consider, say, whitening and bonding — these services don't even require an anesthetic. With just one short dental visit, such procedures give you a fantastic smile without discomfort.
If treatment does get invasive, however, Dr. Song will respond accordingly. With veneers, for instance, he'll numb your mouth before the tooth-reshaping process. He can also offer nitrous oxide sedation to ensure you stay calm and relaxed. Given these options, the most you'd feel is mild soreness for a few days after treatment.
How Can Cosmetic Dentistry Change Your Life?
When you transform your smile with cosmetic dentistry, you improve multiple aspects of your life.
One aspect, surprisingly, is your oral health. You'll want to preserve your treatment results if your smile looks good. As such, you're more likely to brush, floss, and attend dental checkups regularly.
Your jaw could also benefit from cosmetic work. For example, Invisalign clear aligners can reduce the strain on your temporomandibular joints (TMJ). Consequently, you'd feel less jaw pain in the long run.
How Do I Choose a Cosmetic Dentist?
Of course, finding a good cosmetic dentist is easier said than done. The American Dental Association (ADA) doesn't recognize cosmetic dentistry as a specialty, so any dental provider can claim to be one. That said, there are a few things to keep in mind as you search:
Assess a Dentist's Smile Gallery: If possible, look at a dentist's before and after photos of previous patients. Try to find a "before" with the same issue you're looking to correct.
Read Dentist Reviews: Find out if the dentist in question is reviewed well regarding cosmetic treatments.
Look into a Practice's Technology: Consider whether a dental practice's technology improves the effectiveness of its cosmetic work.