Cosmetic Dentistry - Burlington, MA
Smile with Complete Confidence
As dentists, we can tell you that it's very common for even healthy teeth to have aesthetic flaws that can easily make a patient feel self-conscious. If you find yourself worrying about noticeable stains, chips, cracks, or gaps, then we're ready to introduce you to cosmetic dentistry. Using the services detailed below and our artistic abilities, we can easily give you your dream smile in just one or two simple appointments. To get started with a one-on-one consultation, contact us today.
Why Choose Derek Song DMD for Cosmetic Dentistry?
Straighten crooked teeth without metal braces
Dramatically improve shape, size, & color of teeth in just 1 to 2 appointments
See results before you begin with Virtual Smile Design
Porcelain Veneers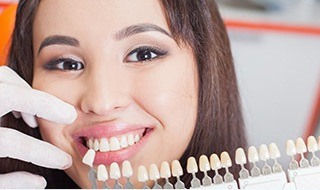 Every time you've turned on the TV or watched a movie, you've likely seen porcelain veneers. These extremely thin ceramic coverings are designed to look like perfect white enamel and fit directly over the teeth, and they're the secret to many of Hollywood's most beautiful smiles! Why are they so popular? Because with this one treatment, we can drastically improve the color, shape, size, and spacing of the teeth at the same time. You can get one to fix a single problem tooth or an entire set to transform your smile.
Learn More About Porcelain Veneers
Dental Bonding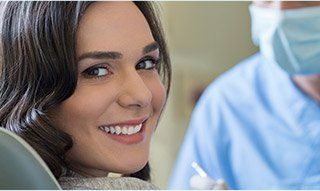 Looking for a quick and affordable fix for minor stains, chips, or gaps? With direct bonding, we can literally sculpt a problem tooth to perfection. Your dentist will apply a colored-matched composite resin to your tooth, and then they'll shape it to look like a normal part of the enamel, covering any blemish in the process. The entire procedure only takes about an hour, is completely painless, and the results can be trusted to last for a decade or more.
Teeth Whitening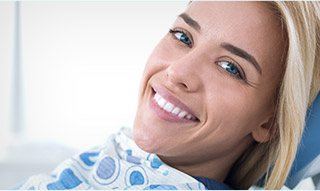 If you're looking to get rid of dental stains caused by coffee, wine, tobacco, or natural aging, you won't find the answer at the store. Many of those whitening products are desperately underpowered, but we're prepared to offer you a treatment that's guaranteed to deliver dramatic results. With GLO Whitening, we can break up even the most stubborn stains to reveal a smile that is 6-8 shades whiter. You can get a quick treatment in-office or we can send you home with a custom-made kit so you can brighten your smile whenever and wherever you want.
Invisalign® Clear Braces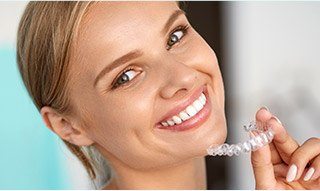 If you've always wanted to straighten your teeth, you no longer have to do it with bulky metal brackets and wires! Invisalign uses a series of custom-made, clear plastic aligner trays to gently shift the teeth in the most comfortable and discreet way possible. Each tray is specially designed to fit over your teeth at the different stages of treatment, and their transparent appearance makes them practically disappear into your smile. Plus, you can even take them off whenever it's time to eat or brush!
Gum Recontouring/Crown Lengthening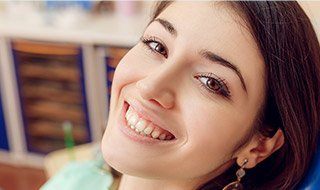 Do you have an overbearing gum line that throws off the balance of your smile? Does it make your Teeth look too short or stubby for your face? This is a common issue called a "crowded smile," and it's one we can fix in a single appointment. Using our highly advanced soft-tissue laser, we can quickly and painlessly remove excess gum tissue to reveal previously hidden dental structure, instantly making the teeth appear longer.
Virtual Smile Design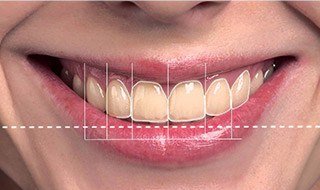 Wouldn't it be great if you could see the results of a cosmetic treatment before you actually got it? With our Virtual Smile Design system, that's exactly what you can do. Using a photo of your current smile, we can edit it to show you the results of any treatments you might be interested in. You'll get to see your new smile from the world's perspective, letting you know exactly what to expect before you ever sit in the dental chair.
Botox/Juvederm/Dermal Fillers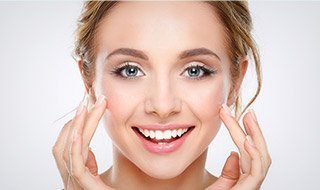 That's right! The same place that can beautify your smile can also help you lessen the appearance of fine lines and wrinkles on your face! Dr. Derek Song has completed special training to apply both Botox and Juvederm to help patients turn back the clock in just 10 minutes or less. Between our dental treatments and our skin care options, we can have you looking like a much younger version of yourself in just one appointment.