Emergency Dentist — Burlington, MA
Need Dental Care Right Now? Call Us!

Dental emergencies come in two undesirable varieties. One, they pop up all of a sudden because of an unfortunate accident, such as a knocked out tooth, or two, they slowly develop over time, like with a severe toothache. In either case, a patient should seek out urgent dental care to find relief and save their smile from further problems. Should you or a loved one find yourselves in this kind of scenario, you can always give our dental office a call right here in Burlington. We're ready to accept emergency patients, and we can even schedule same-day appointments to help people get what they need as quickly as possible.
Why Choose Derek Song DMD for Emergency Dental Care?
Able to make same-day appointments for emergency patients
Team of experienced dentists that includes in-house specialists
Safe & effective wisdom tooth extractions
What to Do in a Dental Emergency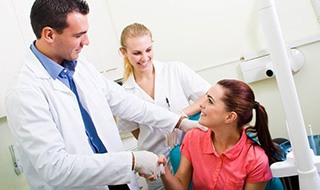 Make a same-day appointment with a team member: The sooner you call, the earlier we can get you seen by our team. We'll do our best to get your scheduled appointment set for the same day you call. If needed, a team member can provide first-aid tips on the phone.
Emergency exam and detailed evaluation: Before we can recommend any treatment, one of our dentists will need to perform an emergency exam and evaluation of your symptoms. This may require X-rays depending on the cause of your emergency.
Reviewing our findings and creating a plan: After going over our findings, we can create an informed treatment plan complete with cost estimates and an expected timeline so you can make an informed decision on your care.
Get the urgent care you need: Our team will work quickly to get you out of discomfort, whether you need a dental filling, crown, root canal therapy, extraction, or another dental service.
The Most Common Dental Emergencies
When you need immediate dental care, our practice is the best place for you to be, even compared to your local ER. We have a team of both general dentists and in-house specialists, all of which have handled pretty much any emergency situation you can imagine over the course of their careers. Since dental emergencies can come in many forms, refer to the list below of some of the most common ones we treat as well as our advice for managing your symptoms ahead of your visit.
Understanding the Cost of Dental Emergencies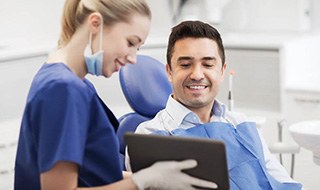 We won't know for sure how much your emergency will cost until we can complete an exam, which is why it's so important to call and schedule an appointment when you notice something is wrong. When we have completed an exam, we'll be able to provide a treatment plan that's personalized to you and inform you of your expected costs beforehand. We'll do whatever we can to make your care as affordable as possible. Thankfully, getting dental emergency care completed is rarely as expensive as treating a medical emergency.
How to Prevent Dental Emergencies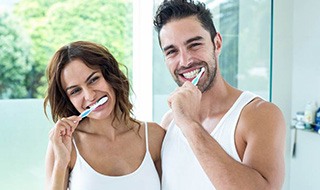 Not all dental emergencies can be avoided, but most of them can when you take precautions day-to-day. It's always much easier (not to mention more affordable) to practice routine prevention compared to getting emergency treatments performed after a major issue appears. Routine checkups every six months, brushing twice a day, flossing once a day, and eating a healthy and balanced diet can help you reduce your risk of developing cavities and gum disease. Furthermore, using tools for dedicated tasks and never your teeth and wearing a mouthguard if you play sports are both essential.
Dental Emergency FAQs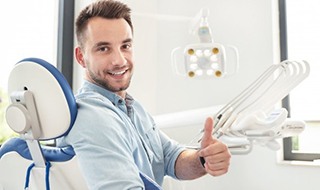 No matter what type of dental emergency in Burlington you're dealing with, our team at Derek Song, DMD is prepared to get you out of pain and set your smile back on the right track in no time at all. We understand that situations like these can be worrying and stressful, so we'll do whatever we can to make the process smooth and comfortable. To calm your nerves ahead of your emergency dental visit, it may help to read the answers to some frequently asked questions we have provided below.
Should I Go to the Emergency Room First for Dental Emergencies?
While heading to the emergency room for an urgent dental problem might seem like a no-brainer, we do NOT recommend it. Most of the time, the ER doesn't have trained dental professionals on staff, so they can't address the root of the issue. Worse, you'll typically waste precious time sitting in a waiting room. On the other hand, if you call an emergency dentist in Burlington right away, you can get your smile cared for much more quickly.
The only exception to this rule would be if you suspect your jaw is dislocated or broken, your face or mouth has deep lacerations, or you have an oral abscess or infection that is swollen to the point of inhibiting your ability to breathe or swallow. In these situations, head straight to the nearest ER. Once you've received the immediate care you need, you can follow up with us to confirm whether you need any additional dental treatment.
Can I Pop a Dental Abscess on My Own?
You should never, under any circumstances, try to pop a dental abscess yourself. Doing so could cause the bacteria inside of it to spread not only to elsewhere the mouth, but also to other areas of the body, including the head and throat. To minimize the risk of systemic illness from an oral infection, avoid popping an abscess in your mouth. Instead, treat it as the emergency it is and call our practice as soon as you can.
How Should I Sleep with Tooth Pain?
Trying to get to sleep when you have a raging toothache can feel next to impossible. Luckily, there are a few things you can do to lessen the pain long enough to get some rest. For one, always elevate your head when you lie down, which prevents blood from rushing to your head and worsening your toothache. Taking ibuprofen, acetaminophen, or other over-the-counter pain medications as needed can temporarily bring relief, and holding a cold compress to your cheek for 10 minutes at a time can produce a numbing effect that allows you to fall asleep.
Does Emergency Dental Care Cost More?
Generally speaking, your emergency dental exam itself should be relatively inexpensive. However, the specific treatments needed to address your emergency tend to cost more than a routine checkup and cleaning. Restorative procedures like crowns and fillings also don't usually qualify for as much insurance coverage than preventive treatments like exams.
That said, you don't want to avoid getting your emergency treated, as that could lead to higher costs later on. Dental problems almost never get better on their own, so going without treatment could cause you to need more expensive and invasive procedures than you would have if you'd sought care when the problem first occurred.