Technology & Comforts - Burlington, MA
Quality Instruments for Quality Care

The tools of the trade in dentistry are constantly changing and evolving, enabling our team to treat a wider array of dental problems in less time while keeping our patients much more comfortable. We pride ourselves on having a truly state-of-the-art dental office, and with the advanced tools and services listed below, you'll see why so many Burlington families trust us with their smiles. To come experience the best that modern day dentistry has to offer, contact us today.
Why Choose Derek Song DMD for Dental Technology & Comforts?
Digital X-rays create images faster & emit less radiation
Stop snoring & overcome sleep apnea with a custom-made oral appliance
Get rid of chronic facial pain & headaches with dedicated TMJ/TMD therapy
Intraoral Camera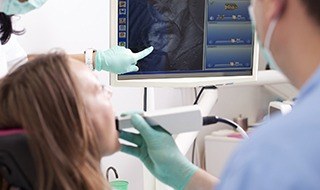 Our intraoral camera will help take some of the mystery out of your dental care. Rather than simply telling you what they see, your dentist can now capture high-resolution images of your teeth and gums using a small, pen-sized camera. These images will serve as an excellent educational tool, plus you'll be able to better understand why we might be recommending a certain treatment. They will also reveal how effective your home oral hygiene routine really is!
Digital X-Rays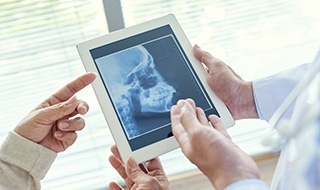 Long gone are the days where dental X-rays are captured using film. Instead, 100% digital radiography not only helps us create diagnostic images much faster, but it also reduces radiation by up to 90%, giving patients peace of mind. Digital images also don't require toxic chemicals to be developed, which is better for both our practice and the environment at large. We can even manipulate these kinds of X-ray images to make them easier to understand for patients, helping them know what is going on underneath the surface of their smile.
iTero Digital Impression System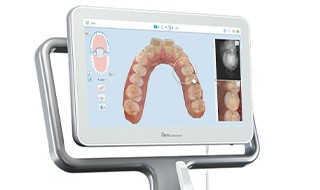 Our iTero® scanner allows us to create full three-dimensional models of your teeth and gums in a short amount of time. This means that we no longer have to take physical impressions using uncomfortable, foul-tasting dental putty. All we need to do is scan your mouth to gather all the information needed to create restorations that fit comfortably and match the size, shape, and color of the rest of the teeth.
Sleep Apnea Treatment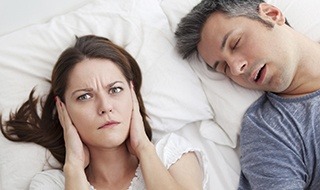 Do you frequently feel tired during the day despite how much you sleep? Does your partner constantly complain about your loud snoring? Do you frequently have issues focusing or remembering things during the day? These are all common signs of sleep apnea, a condition that affects about 20 million Americans every night. We can help patients overcome both snoring and sleep apnea with specially-made oral appliances designed to keep the airway open, leading to deep, restful sleep every night.
Learn More About Sleep Apnea Treatment
TMJ/TMD Therapy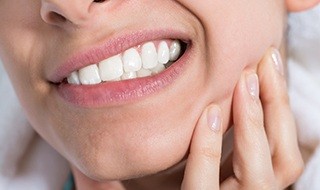 A TMJ disorder, or TMD, is one of the leading causes of chronic facial pain and persistent headaches. One can develop when the sensitive jaw joint develops strain, arthritis, or suffers an injury. Thankfully, our practice knows how to find and treat these kinds of issues in-house using a variety of targeted therapies. With them, we can get a patient out of pain and restore balance to their bite at the same time.
Learn More About TMJ/TMD Therapy
Nitrous Oxide Sedation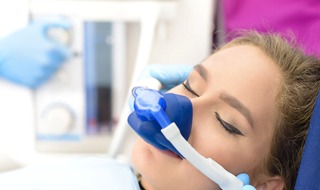 The days of having to settle for anxiety-filled dental appointments are long gone thanks to the modern advancements in the world of dentistry. If the thought of receiving dental care causes angst, we have the perfect solution for you at our Burlington office – nitrous oxide sedation dentistry, which is a safe and effective way to overcome any dental fears. To learn how the process works and what you can expect, contact us today to schedule a consultation with Dr. Song. A life of excellent oral health awaits you!