Checkups & Cleanings – Burlington, MA
Save Yourself From Future Headaches By Protecting Your Smile
Nobody really gets excited about their checkup and cleaning with their dentist, but Dr. Song's patients frequently leave reviews about how they look forward to feeling welcomed and well-taken care of every time they visit his office. Putting your routine appointment on the backburner may have more detrimental impacts on your mouth than you may have thought. At our practice, we utilize the most advanced technology and treatments so you can get the high-quality and fast care that you need. Don't hesitate to call us to schedule an appointment today!
Why Choose Derek Song, DMD For Checkups & Cleanings?
Utilizing the Most Advanced Dental Technology
No Wait Time
Get Trustworthy and Reliable Care
Why Are Dental Checkups & Cleanings Important?
It can be tempting to bail on your checkup and cleaning if something else comes up in your life. Each time you put off your routine visit, your oral health could be declining at a more rapid rate. To minimize the hassle and headaches that you experience down the road, it's best to keep up to date with your six-month appointments with Dr. Song. Here are some reasons to pick up the phone and schedule one today:
Detect Oral Cancer. During each of your checkups, we'll conduct an oral cancer screening in search of any common signs or symptoms.
Control Plaque and Tartar Buildup. Your professional cleaning will help remove cavity-causing plaque and tartar from the hard-to-reach areas of your mouth.
Tackle Gum Disease Early On. When we catch gum disease in its early stages, we can treat and reverse the symptoms. When it's left to progress, it becomes irreversible.
Find Hidden Problems With X-Rays. We can find serious issues like cysts, jawbone decay, tumors, and impacted teeth with dental X-rays.
You can save yourself time and money by taking preventive measures to care for your oral health. Plus, at Derek Song, DMD, you won't have to wait around before your appointment. We recognize how valuable your time is, which is why we make sure that your appointment time is specially reserved for you.
What Can You Expect From Your Dental Checkup?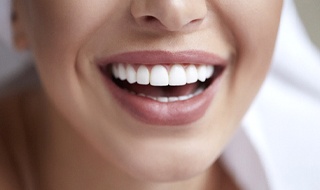 During your checkup, we'll examine your mouth in search of any visible signs of dental decay or cavities. If we determine it's necessary, we'll also conduct an X-ray to spot any developing problems that aren't visible to the naked eye. We'll check the health of your gums and teeth to makes sure that we don't find any signs of gum disease such as receding gums. Lastly, we'll conduct an oral cancer screening, inspecting your oral tissues, lips, and areas around your mouth in search of any abnormalities.
What Can You Expect From Your Dental Cleaning?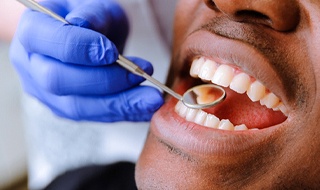 The last portion of your routine visit will be your professional dental cleaning. Some patients ask themselves why they need to visit the dentist to get their teeth cleaned when they do that at home every day. Well, our professionals use specially crafted tools to reach into the areas of your mouth that you can't get to with a regular toothbrush. We'll remove any accumulated plaque and tartar with a scaler and polish your teeth with a safe and effective gritty paste to remove surface stains. The final step of your cleaning is flossing your teeth. After we make sure your mouth is looking great, we'll send you on your way!
During your checkup and cleaning, don't forget to ask any questions or concerns you may have. Our team of professionals are more than happy to help in any way we're able to. Getting high-quality dental care will have you feeling and looking great. Don't hesitate to save yourself future hassle by calling and scheduling an appointment today!