Sleep Apnea Treatment – Burlington, MA
An Easy Way to Achieve Great Sleep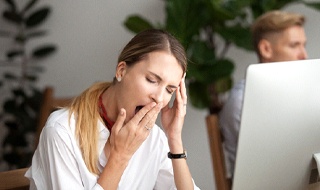 Do you toss and turn at night? Do you worry about going to sleep because of your drowsiness and lack of focus during the day? You could have sleep apnea, which is a common disorder that can keep you from the restful nights you deserve. However, sleep apnea can contribute to serious health issues like heart problems, depression, and more. That's why Dr. Derek Song offers an effective solution for sleep apnea. Keep reading to learn more about sleep apnea treatment in Burlington and how it can help you!
Why Choose Derek Song, DMD for Sleep Apnea Treatment?
Comfortable & Convenient Oral Appliance Therapy
State-of-the-Art Dental Technology
Experienced Dentist & Staff
What is Sleep Apnea?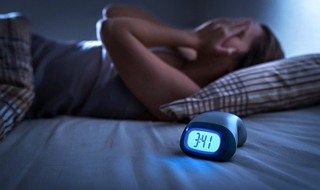 There are multiple types of sleep apnea, but obstructive sleep apnea (OSA) is the most common. This occurs when the lower jaw and throat muscles relax so much that they block your airway, leading to difficulty breathing during sleep. This issue causes you to stop and start breathing sometimes hundreds of times throughout the night, making it incredibly hard to get a good night's rest.
The Symptoms of Sleep Apnea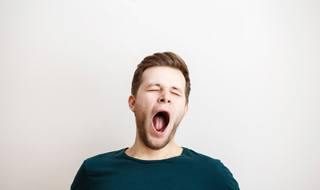 One of the most dangerous aspects of sleep apnea is that it happens at night, making its symptoms discreet. The only way to know with certainty if you have sleep apnea is to participate in a sleep study. There are risk factors of sleep apnea like being overweight, aged 55 or older, and male. However, you and your sleeping partner can be on the lookout for these common warning signs:
Loud snoring
Waking up gasping for breath
Morning headaches
Daytime drowsiness
Irritability and/or fatigue
Waking up with a dry or sore throat
Waking up frequently during the night
Oral Appliance Therapy for Sleep Apnea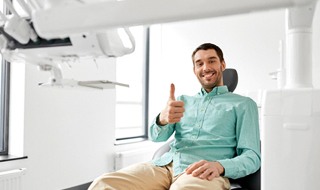 Traditionally, patients with sleep apnea have used a CPAP (continuous positive airway pressure) machine, which attaches to the face and forces air into the lungs, keeping the airway clear at night. However, this solution is often uncomfortable, noisy, and inconvenient to move/travel with.
Thankfully, we offer a more simple and comfortable solution in the form of custom-made oral appliances. Dr. Song, an expert sleep apnea dentist, can create a mouthpiece that you'll wear at night. This oral appliance positions the jaw and/or tongue in a way that clears your airway for easy breathing. The best part is that wearing your oral appliance is straightforward, and you'll be able to fit it in your pocket when traveling!
If you're ready to take control of your sleeping schedule, don't hesitate to contact our office today!