Dentist – Burlington, MA
Get to Know Dr. Derek Song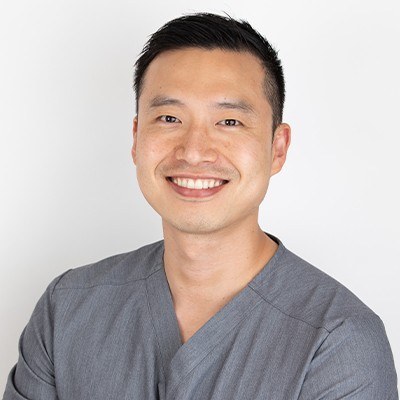 In 2022 Dr. Song was inducted into the Fellowship in the Academy of General Dentistry (F.A.G.D.), an honor and recognition that only 6% of all dentists in North America achieve. It signifies a deep commitment to continuing education that goes far beyond general licensing requirements.
Dr. Song also has trained and is continuing to train at the Kois Center in Seattle, an advanced graduate didactic and clinical program for practicing dentists.
In addition, Dr. Song has successfully completed the Forensic Dentistry Program at McGill University between 2021 and 2022.
To quote Dr. Song- his commitment to continuing education is an allegiance to his patients to be at the forefront of dental medicine and to provide the very best care.
Where Did You Study Dentistry?
Dr. Song completed his undergraduate studies at Boston College before moving on to earn his Doctor of Dental Medicine from Boston University's Henry M. Goldman School of Dental Medicine.
What Kinds of Advanced Dental Training Do You Have?
Dr. Song holds advanced certifications in a wide variety of advanced services, including Invisalign Orthodontic Therapy, CEREC CAD/CAM 3D printed crowns, and BOTOX therapy and dermal fillers. The foundation of his work is ethical, top-quality care that takes place in a caring and comfortable setting. He is currently a member of the following organizations:
Academy of General Dentistry
American Dental Association
Massachusetts Dental Society
Affiliations



Outside of the Dental Office, What Do You Like to Do?
Dr. Song is originally from Seoul, South Korea, and he is the youngest of four siblings. Today, he is a proud Patriots fan and also has a lifelong love of volunteering. One prominent example of this is the work he did in 2010 with the International Medical Relief Organization in Haiti following the 7.0 magnitude earthquake that took place there. He provided dental care at temporary clinics across the island for those who were most in need. He is proficient in Portuguese, French, Korean, and Haitian Creole in addition to English. His other personal hobbies include fishing, hiking, horseback riding, cooking, and practicing Brazilian Jiujitsu.