About Us

While there are plenty of dentists to choose from here in Burlington, most dental offices simply don't have everything that patients need. Either they don't offer a desired dentistry service or only treat a specific kind of patient, forcing local residents to bounce between different offices to get everything they need.
At the dentistry practice of Derek Song, DMD, we're proud to say that we're not your typical dental office, and that's been true for more than 30 years. Here, a team of general dentists and specialists is able to provide absolutely everything patients and their families need under one roof in a modern and state-of-the-art office, offering everything from cleanings to implants to orthodontics and more. Read on below to learn why so many of your friends and neighbors already trust us with their smiles.
The Best Quality Available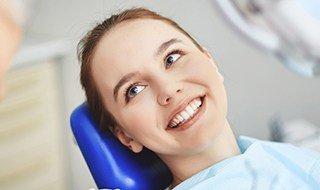 High-quality dental care looks great, feels like a natural part of your mouth, and can be trusted to last for years to come, and at most other practices, you usually only get 2 out of 3 if you're lucky! Here, however, we take the extra time and have invested in the newest technology to ensure that our patients always walk out with beautiful, functional, and healthy smiles they'll be able to enjoy for a lifetime to come. Your smile only deserves the best, so that's exactly what we give all of our patients.
Learn More About Our Advanced Technology
No Wait Time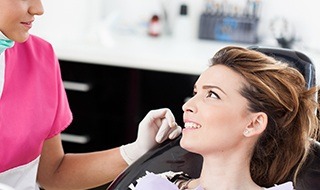 Everyone has had the experience of scheduling a dental appointment weeks ahead of time, showing up early, and being forced to wait 20 minutes extra. It's as if your time doesn't matter! At our practice, your time is just as important as ours, so you'll never find yourself twiddling your thumbs as the clock ticks by. Your appointment time will be reserved exclusively for you, and you can trust that you'll be seen right when you expect and not a minute later.
Honest & Conservative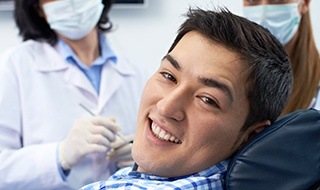 Rather than simply telling you what you need, our team will take the time to thoroughly explain your dental situation and give you multiple treatment options so that you can choose the one that best suits you. Our goal is to leave as much of your natural smile intact as we can in order to better preserve your oral health and function, and we'll never recommend a treatment unless you absolutely need it.
Learn More About Derek Song, DMD
Focused on Comfort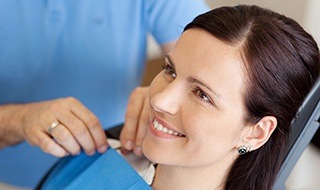 Too many people feel uncomfortable and nervous at the dentist, and it simply doesn't have to be that way! Our team is friendly, understanding, and non-judgmental, and we'll never give you a lecture about the current state of your dental health. With us, you'll be able to relax and even enjoy your appointments thanks to our spa-like atmosphere and comfort amenities, ensuring you leave our office feeling refreshed rather than like you just survived some ordeal!
Saturday Hours Available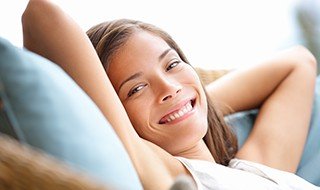 Between work, family, and everything in between, it can seem almost impossible to find time for a dental appointment during the week, so for many people, they simply miss out on their routine dental care. We understand how busy modern life is, which is why we're happy to offer Saturday appointment times. Now, you don't have to worry about missing anything important simply to take care of your teeth!
Flexible Payment Options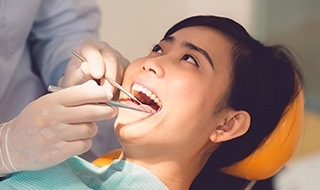 We believe that absolutely everyone should have access to high-quality dental care at an affordable price, which is why we offer a number of different payment options that can work for any budget. We happily accept all dental insurance plans and can help patients maximize their benefits at every appointment. For those without insurance, they can sign up for our in-house membership plan, helping them instantly save on their care without the typical hassles of insurance.