Children's Dentistry – Burlington, MA
Gentle, Expert Care for Young Smiles

Dr. Song and our team are pleased to care for patients of all ages, including young children. We know that little ones require extra patience and a gentle touch, and we do our best to accommodate. Our positive attitude and diligent service help young mind to adopt a positive view of dentistry that can set them up for a lifetime of healthy, happy, and thriving smiles. If you would like us to help your children experience the benefits of expert dental care, contact us today.
Why Choose Derek Song DMD for Children's Dentistry?
Caring, compassionate dental team
Dental education for young minds
Treatment for toddlers, children, and adolescents
Your Child's First Dental Appointment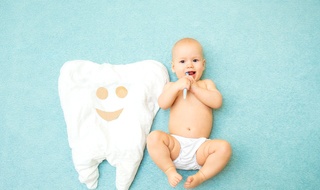 Children should have their first dental appointment before they turn one year old, or around the time their first tooth erupts. During their visit, we will take a look at their tooth (or teeth), evaluate the child's jaw development, and give you pointers on how to care for your baby's incoming smile at home. If you have questions about teething, thumb sucking, or what foods you should give to your child to promote good oral health, feel free to ask!
Checkups and Cleanings for Kids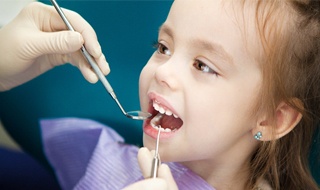 Just like adults, children should visit our office every six months or so for a cleaning and checkup. During these appointments, we may also take X-rays to look at teeth that are developing beneath the gum line and ensure that the jaw is developing properly. If we notice any causes for concern, we'll discuss treatment options with you. We'll also give your child age-appropriate education to help them adopt good oral health habits as they grow.
Cavity Prevention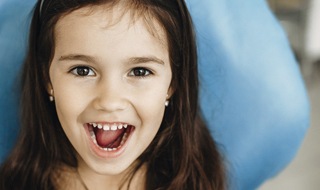 Unfortunately, most people suffer from at least one cavity during their childhood. In fact, cavities are one of the most common childhood health conditions! Dental decay can cause significant pain and may even affect a child's self-confidence. We want to help reverse this troubling trend. We do so by thorough dental care and patient education. Good habits, proper nutrition, and regular visits to our office can go a long way toward helping your child's smile remain cavity-free.
Dental Sealants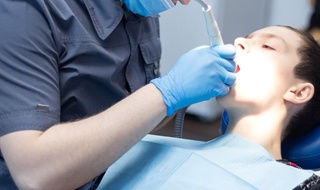 A dental sealant is a thin plastic coating that we apply to the chewing surfaces of teeth. It places a barrier between a tooth and food particles and bacteria that might otherwise get stuck in its grooves. It can thus do much to prevent cavities. We usually recommend that dental sealants be applied to the permanent molars and premolars as they grow in. The application process is quick, painless, and noninvasive.
Fluoride Treatments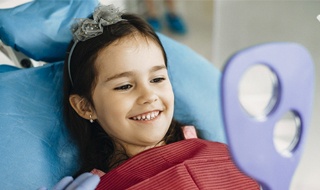 Fluoride is a mineral that plays a pivotal role in the development of teeth. It is also important for remineralization (replacing little bits of enamel that get worn away via everyday eating and drinking). Many toothpastes and municipal water supplies contain fluoride, but if we believe your child needs an extra boost of this valuable mineral, we can apply a fluoride varnish directly to their teeth
Athletic Mouthguards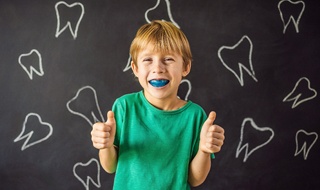 Sports are great for children's physical health and their mental development — but sports come with risks as well. Whether or not their activity of choice is considered a "contact sport," you should invest in a custom mouthguard for your young one. Custom mouthguards provide much better protection than ones you can buy at sporting goods stores, including boil and bite mouthguards. Custom athletic mouthguards can even do much to reduce the risk of concussion.