Invisalign – Burlington, MA
Now, We Can Straighten Your Teeth Without the Metal

According to recent estimates, 9 in 10 people are struggling with at least minor malocclusion. So, if your teeth are crooked or spaced-out, you're far from alone. The good news is that traditional metal braces aren't the only solution anymore. With Invisalign clear aligners, one of our talented Burlington dentists can guide your teeth into their perfectly aligned positions in an incredibly discreet fashion. Want to learn more? Schedule an appointment with our team or read on to learn all about Invisalign!
Why Choose Derek Song, DMD for Invisalign?
Preferred Invisalign Provider
Convenient Appointment Times, Including Weekends
Affordable Financial Solutions, Like Special Offers
How Invisalign Works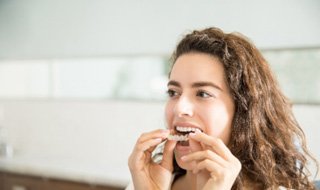 Instead of guiding your teeth into place with metal brackets and wires, Invisalign uses innovative aligners that are as effective as they are discreet. At the beginning of your treatment, we will determine how many trays you need, and you will wear each one for one or two weeks. Meeting the 20-22 hour-a-day wear time is essential since the aligners only work while you're wearing them, and we will monitor your progress at your check-in appointments (which typically happen every six weeks or so). Since the average Invisalign treatment timeline is just 12 to 18 months, it won't be long until you have the gorgeous smile you've been wanting!
Indications for Invisalign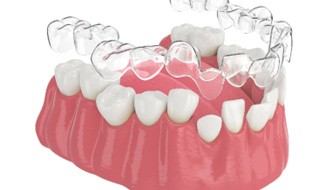 Since debuting its clear aligners more than 20 years ago, Invisalign has continued to advance. Today, patients with all different kinds of orthodontic issues can turn to clear aligner treatment, including those with crowded teeth, gapped teeth, and misaligned bites!
Crowded Teeth
This is one of the most common orthodontic issues that patients struggle with, and it has the potential to negatively impact the look and function of your smile as well as your oral health. The good news is that Invisalign clear aligners are capable of guiding your teeth into their properly aligned positions.
Gaps Between Teeth
Spaced-out teeth can be polarizing. While some patients love the gap between their teeth, others aren't a fan of the look. If the latter is the case for you, then don't hesitate to ask our team about Invisalign. After taking a look at your teeth, gums, and bite, we can determine if you're a good candidate for clear aligner treatment.
Bite Alignment
Many patients associate braces with straight teeth. However, orthodontic treatments, including Invisalign, can also improve your bite. So, schedule an appointment with our team if you have an overbite, crossbite, underbite, or another bite issue.
The Benefits of Invisalign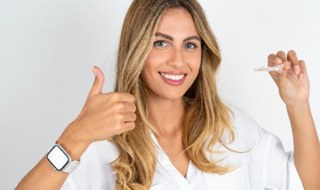 With 14+ million patients around the world, it's safe to say that Invisalign is one of the most popular cosmetic dental treatments . There are several reasons it continues to be a sought-after service, including the fact that:
There aren't any dietary restrictions.
The average treatment timeline is between 12 and 18 months.
There are fewer check-in visits.
The aligners are virtually undetectable since they are see-through.
There aren't any complicated oral hygiene regimens.
How Much Does Invisalign Cost?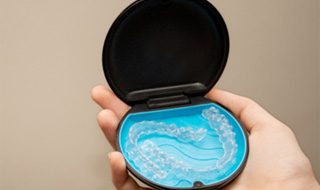 Invisalign doesn't look the same from patient to patient. That's because several factors need to be considered, from the severity of the orthodontic issues to whether both arches of teeth need to be straightened. If you're interested in getting a better idea of the cost of Invisalign, we strongly recommend scheduling an appointment with our team so we can provide you with an estimate! Not only that, but we can also review dental insurance, our membership plan, and the other financial solutions available to you.