Porcelain Veneers – Burlington, MA
Make Your Smile Red Carpet-Ready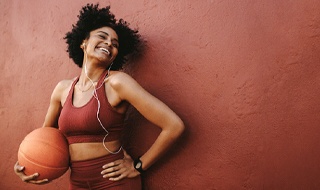 When you're deep in a conversation with someone new, do you suddenly become conscious of what the other person must be thinking about your damaged or crooked teeth? Having a smile with cosmetic flaws can distract you from making meaningful connections and even make you think twice about inserting yourself into different social situations. Think about how much you'll miss out on if your damaged teeth keep wearing on your self-esteem! Dr. Derek Song offers several cosmetic treatments like porcelain veneers because he believes that no person should feel let down by their grin. In fact, it should be a trait that you're proud to show off! Don't hesitate to contact us today so we can start your journey towards achieving your desired smile.
Why Choose Derek Song, DMD for Porcelain Veneers?
Equipped With Advanced Dental Technology
Convenient Saturday Hours Available
Flexible Payment Options
What Are Porcelain Veneers?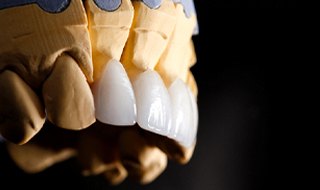 Porcelain veneers are thin, strong shells that are custom-crafted by our dental laboratory to conceal a variety of imperfections. They're permanently cemented to your prepared, natural teeth to change the color, size, and shape of them and make your smile appear symmetrical, straight, and free of discoloration.
Typically, the process takes place over two visits with our team of dental professionals. We'll begin with an initial consultation to make sure that veneers are the right cosmetic solution for you. Then we'll take digital impressions of your mouth to craft your custom shells from. Once we receive them from the dental laboratory, we'll permanently cement them onto your natural teeth to hide a variety of flaws.
What Are the Benefits of Porcelain Veneers?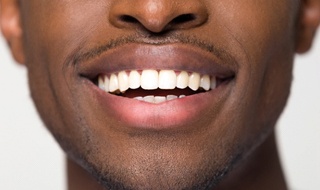 Veneers are made from durable dental porcelain. This allows them to look and feel completely natural. The material is able to reflect light just as your natural enamel does. Plus, since it's gentle on gum tissue, you won't have to worry about any kind of discomfort or irritation after having them placed. Some additional benefits patients enjoy from porcelain veneers include:
Because dental porcelain is non-porous, your veneers are stain-resistant.
Song is able to customize the shade of each veneer to mimic your natural teeth as closely as possible.
The custom-crafted shells are specially designed to improve your unique smile.
Who Makes a Good Candidate for Veneers?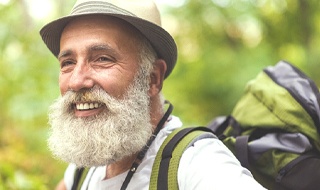 The reason porcelain veneers are so popular among patients is because they don't need to get several cosmetic treatments to fix a variety of issues, just one. Patients who are good candidates are typically looking to fix:
Chipped, broken, or fractured teeth.
Severe discoloration.
Gaps between teeth.
Worn-down teeth.
Misaligned or uneven teeth.
Misshapen teeth.
No matter what cosmetic flaws you'd like to improve, porcelain veneers can practically solve them all. In just a few visits, we can have your smile remodeled, refreshed, and looking like it's ready for the red carpet. Just contact us today to schedule a consultation!
Understanding the Cost of Veneers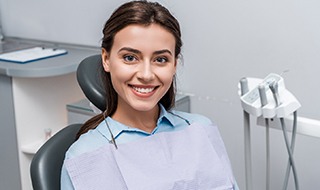 When comparing veneers to other cosmetic dentistry treatments, you'll naturally want to know how much they cost. Remember that there's more to consider than just numbers alone; a less costly treatment isn't necessarily a higher quality one. Furthermore, different treatments are suitable for making specific types of improvements. Our team will go over all of this information with you so that you can pick the right type of cosmetic service for your smile.
Cost VS Cosmetic Dentistry: What's Right for Me?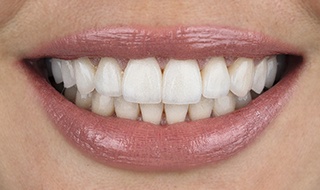 Even if you're already considering veneers, it's important to look at your other choices as well. Each treatment comes with its own price point, and some are more suited for making specific changes than others. Here are the cosmetic services that our practice has to offer:
Invisalign®: If you don't want to wear braces, Invisalign® is often the best choice for straightening misaligned or crooked teeth. While this treatment is effective, it's also one of the more expensive cosmetic procedures, and it cannot make any improvements to the shape and color of your teeth.
Direct Bonding: Direct bonding involves covering up minor flaws with composite resin that's color-matched to your enamel. It's often seen as the more affordable alternative to veneers, and it can be completed in just one appointment. However, it's not as effective for more extensive flaws or issues that affect a large number of teeth.
Teeth Whitening: Professional whitening offers a quick, reliable way to get rid of stains and discoloration. This treatment is much cheaper than other cosmetic treatments, making a great option if all you want is a brighter smile. Those who want to improve the shape or position of the teeth, on the other hand, will need to explore other options.
Veneers: Veneers are highly versatile compared to other cosmetic procedures, able to correct problems such as discoloration, small gaps, chips, and cracks all at once. While they're more costly than direct bonding, they also offer the easiest way to completely transform your entire smile.
How to Make Veneers Affordable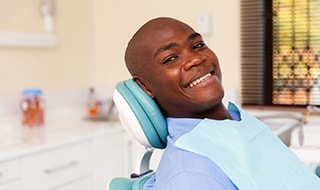 Veneers are a cosmetic treatment, which means that you can't count on dental insurance to help pay for them. You can, however, count on our team to show you other options for fitting veneers into your budget. If you sign up for our in-house membership plan, you'll get a 15% discount off of any dental work, including veneers and other cosmetic services. As a bonus, our savings plan does not come with annual maximums, deductibles, or any of the other pitfalls of regular insurance; there also aren't any hidden costs to worry about once you pay the annual membership fee. Our team can go into further detail about this plan and how it can save you money on your smile transformation during your initial consultation.
Veneer FAQs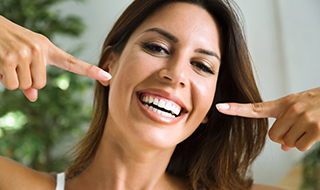 Veneers are an excellent way to achieve a picture-perfect smile! However, they are quite an investment, so it pays to be well-informed about the procedure. We're here to help. Here are the answers to some of the most common questions we receive about veneers in Burlington. If you don't see the information that you've been looking for below, give us a call. We'd be more than happy to walk you through the procedure and get you started with an initial consultation.
Are Veneers Permanent?
Veneers aren't technically permanent because they will eventually need to be replaced. However, they are considered to be irreversible. To ensure that the veneers fit properly on the teeth, small amounts of enamel have to be filed away. Removed enamel does not grow back, so teeth that have been prepared in this way will always need to be covered with crowns or veneers.
Will I Still Be Able to Drink Coffee with Veneers?
Veneers that are made from porcelain are stain-resistant. Porcelain is a nonporous material, so the particles in dark-colored foods and beverages have a harder time slipping beneath the surface. Ultimately, you should be able to drink your morning cup of coffee without worrying too much about staining your veneers. Just keep in mind that veneers are not stain-proof, so excessive consumption of coffee can still have a negative implant. Moderation is key!
How Many Veneers Will I Need?
The goal of veneers is for all of your visible teeth to match. Therefore, you will receive an appropriate number of veneers to accomplish that goal. Some patients get a single veneer to cover a pesky tooth, while others will get anywhere from 6 to 12 veneers for a more complete smile makeover. During your consultation with us, we will discuss what the right number is for you.
Do Veneers Feel Like Real Teeth?
Many patients report that properly placed veneers feel completely natural inside their mouths. They don't even notice them when eating or speaking. Veneers are carefully crafted to fit perfectly on the teeth based on impressions made after a small amount of enamel has been removed. The enamel removal prevents the restoration from protruding uncomfortably. The porcelain material used is also very smooth, so it doesn't irritate the soft tissues inside the mouth. Ultimately, your restorations should feel perfectly comfortable and look amazing.