Preventive Dentistry – Burlington, MA
Stop Tooth Decay in Its Tracks!

When it comes to dental care, we prefer to take a conservative approach where we're able to get the best possible results with the least amount of dental work, helping our patients save time, money, and stress in the process. How do we do this? By focusing much of our energy on preventive care. With regular checkups, cleanings, and the other treatments listed below, we can catch minor dental problems early and stop many from developing in the first place. If you're ready to safeguard you and your family's smiles, give us a call today to schedule an appointment.
Why Choose Derek Song DMD for Preventive Dentistry?
Advanced technology helps us find, diagnose, & treat issues in less time
Certified pediatric dentist helps little smiles get a strong start
In-house periodontist provides specialized gum-focused treatments
Dental Checkups & Cleanings
We recommend that patients of all ages should receive at least two checkups and cleanings each year, during which we strive to get to know as much as we can about a person's dental needs so we can come up with their personalized treatment plan.
These appointments start with a dental cleaning from one of our hygienists, in which they'll expertly remove plaque & tartar from your mouth as well as remove minor surface stains on your teeth. Then the dentist will examine your teeth, gums, jaw, bite, and existing dental restorations, looking for any signs of damage or decay. If they find anything, they can quickly take care of it before it can cause any real harm.
Learn More About Checkups and Cleanings
Dental Sealants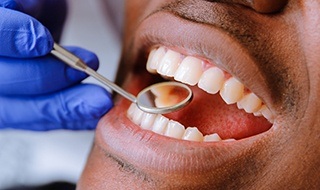 With a dental sealant, we can literally place an invisible barrier around a tooth to protect it from cavity-causing bacteria, plaque, and acids. We usually apply them to the vulnerable back teeth, as they are the most likely to develop cavities (especially in children). We simply apply a clear, plastic-based substance directly to the teeth, and it quickly hardens into place. The procedure is painless, only takes a few minutes, and can provide years of round-the-clock cavity protection.
Nightguards for Bruxism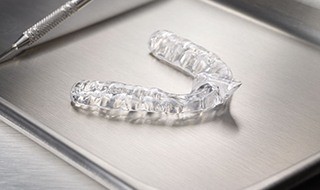 Are you stressed? Do you frequently wake up in the morning with a sore jaw? Do your teeth look like they've been worn down flat? Bruxism is a condition where a person unconsciously grinds their teeth while they sleep, and it's a very common response to daily stress. To help patients keep their smile in one piece, we can recommend that they wear a nightguard to bed, which places a comfortable and protective barrier between the rows of teeth to prevent any harmful contact.
Mouthguards/Sportsguards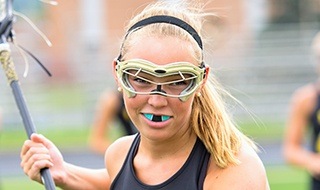 You always make sure that your head is protected whenever you go to play sports, so why leave your teeth vulnerable to unexpected impacts? A protective mouthguard can go a long way in preventing one of the leading causes of broken and knocked out teeth. We can provide you with a custom-made mouthguard specially-designed for your unique smile that is much more comfortable, flexible, and durable than anything you'll find on store shelves.
Oral Cancer Screenings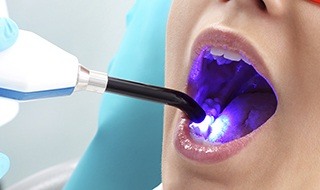 Oral cancer claims at least one life every hour of every day, and this is tragic because the disease is actually quite treatable when detected early. However, the initial symptoms can be very easy to miss if you don't know what to look for. To make sure our patients are never caught off guard, we perform an oral cancer screening at every regular checkup. We'll thoroughly examine your mouth for strange sores, growths, or discolored patches of tissue that could indicate cancerous cells. If we find something, we can help you quickly get the follow-up care you need.
Fluoride Treatments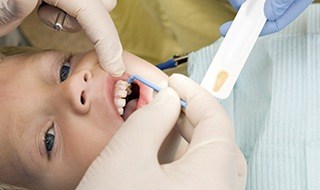 For decades, regular fluoride exposure has been shown to drastically lower a person's risk of developing cavities, which is why you'll so often find it added to toothpaste and public water sources. However, many children still don't get enough every day to fully protect their growing smiles. Thankfully, we can provide a topical fluoride treatment during routine checkups. We simply apply a fluoride varnish to the teeth for a few minutes, and that's it! It's one of the easiest ways to keep a person (regardless of age) cavity-free year after year.
Children's Dentistry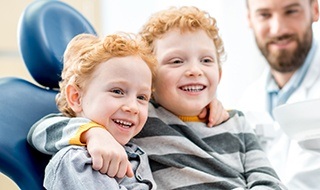 Younger smiles have their own unique dental needs and require a gentle touch to ensure they have a good time at the dentist and form a positive relationship with dental care in general. Our certified pediatric dentist, Our team is great at keeping little ones comfortable while providing a range of services designed to protect their developing teeth. They will make sure your child never has any reason to dread going to the dentist or taking care of their smile!
Learn More About Children's Dentistry
Gum Disease Therapy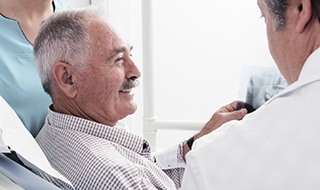 Just like the teeth, the gums can develop problems if not properly cared for, specifically gum disease. This is a bacterial infection that can damage the soft and hard tissues of the mouth, causing pain, bad breath, loose teeth, and even tooth loss! Our in-house periodontist, Dr. Yumi Ogata, is able to provide a number of specialized, gum-focused treatments (including a deep cleaning called scaling and root planing) that can eliminate any infection at its source.