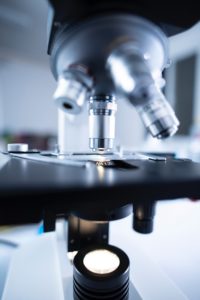 You may not want to think about it, but did you know your mouth is home to bacteria? In fact, there are between 500 and 650 different species of oral bacteria in your mouth at any given time. Although the thought might make you cringe, not all bacteria are bad. Some are influential to a healthy smile; however, it's important to maintain a balance between the beneficial and harmful species in your mouth. Here's what you need to know to keep your teeth and gums healthy.
How Many Bacteria are in My Mouth?
Bacteria live on all oral surfaces, including your teeth, tongue, cheeks, and oral mucosa, but how can researchers determine how many species are in your mouth? Scientist Dr. Walter Loesche developed a method of estimating the total number of oral microbes and their growth rate using a unique method.
Researchers harvested plaque from the surface of every tooth, which has an average weight of about 10 mg. Since the teeth only comprise about 1/20 of all oral surfaces, they multiplied the 10 mg by 20 to determine the total biomass. As a result, if 1 mg of biomass contains approximately 100 microbes, multiplying 1 mg by 20, researchers can find the total number of microbes in the mouth. With 100 million microbes multiplied by 20 mg biomass, there are about 20 billion oral microbes on your oral surfaces.
How Fast Does Bacteria Grow?
Although every species differs, many oral bacteria can double in number after just 20 minutes if the conditions are right. With bacteria in constant competition and other factors, like swallowing and drinking water, the microbes in the mouth can be reduced. Therefore, there are roughly 20 billion microbes in your mouth with some bacteria doubling their numbers five times in a 24-hour period.
Can I Combat Oral Bacteria?
You can help control the rapid growth of bacteria by committing to your oral hygiene at home. The American Dental Association recommends brushing your teeth at least twice a day. Use a soft-bristled toothbrush and nonabrasive toothpaste to clean all surfaces of your teeth and tongue for at least 2-minutes per session. Besides brushing, use high-quality floss to clean in between each tooth nightly to remove bacteria left behind by your toothbrush.
In addition to your oral hygiene habits, eat a balanced diet that's limited in sugars and starches. Stay hydrated and prevent dry mouth by drinking plenty of water. Finally, don't forget to visit your dentist at least twice a year for a cleaning and checkup.
You can keep a healthy balance of bacteria in your mouth through a proactive approach to your oral hygiene. You'll enjoy a healthy smile and fresh breath.
About Dr. Derek Song
Dr. Song is a general and cosmetic dentist who earned his dental degree from Boston University's Henry M. Goldman School of Dental Medicine. He has completed advanced training in orthodontics, CEREC technology, and many other specialties. If you're ready to invest in your dental health, contact our office today to schedule an appointment.