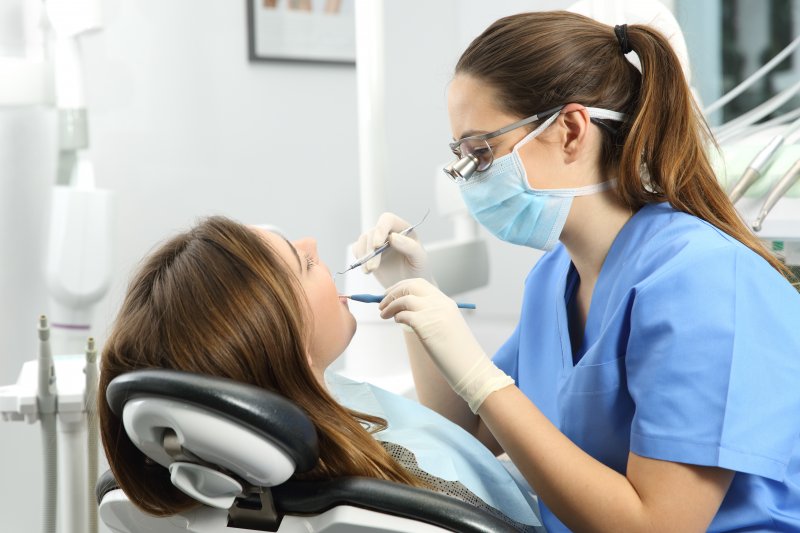 In a single calendar year, millions of people lose, on average, close to $1,000 in unused dental insurance benefits. The reason is that most people don't realize that what they've accumulated throughout the year does not roll over. If this is a new revelation to you, and you want to avoid it happening to you, take a few minutes to read through the steps you can take to maximize your plan before the clock strikes midnight on December 31.
Schedule Your Second Cleaning
Earlier in the year, you went in for a regular dental checkup and cleaning. When asked if you wanted to go ahead and schedule your second visit, you declined, saying you'd call about it later. Now with only a short time left before 2019 comes to an end, you realize you never called about your second appointment. Preventive care is one of the best ways to not only save money because of most insurance company's willingness to pay 100% of preventive services, but it also gets you the care you need now while preventing problems in the future.
Avoid Increasing Fees
If the fact your benefits won't rollover is a new concept to you, it's likely you may not realize that your insurance company can increase fees each year, too. Premiums go up, benefits are eliminated, and deductibles can change, so instead of waiting to see if something changes before scheduling a necessary procedure, why not go ahead and take care of it now while you're covered. There are no guarantees in 2020, so use 2019 as the year to improve your oral health.
Work to Meet Your Annual Maximum
While you shouldn't go out and cause injury to your mouth just so you can meet your annual maximum, you should pay attention to this designated amount your insurance company has agreed to pay in a single year. If it's discovered that your dentist believes a root canal or tooth extraction is necessary for your oral health, you'll want to get it scheduled before 2019 is over. This will keep more money from being returned to the insurance company at the end of the year.
Don't let the insurance company take more of your hard-earned money. Put yourself on a better path to oral health by using your dental benefits to your advantage now.
About the Author
Dr. Derek Song and his colleagues are passionate about helping patients achieve beautiful, healthy smiles. Whether it is preventive care, restorative, or even cosmetic treatments, they will always go the extra mile to deliver high-quality results. But with this comes the realization that dental work can be costly, especially if patients do not use their benefits at the right time. Dr. Song wants you to make the most of your dental insurance plan, which is why he and his team will work with you to determine how best to maximize your policy so that it works to your advantage. Let us help you navigate your coverage and save more by contacting us at (781) 272-5890.