Periodontist – Burlington, MA
Get to Know Dr. Yumi Ogata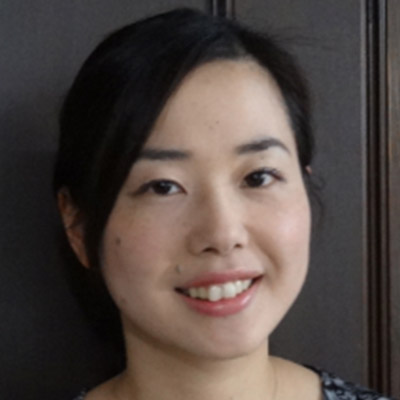 Dr. Ogata has been working in the dental field well over a decade now, and her top goal is to provide evidence-based, high-quality care to every patient who needs her help. She looks forward to guiding you towards informed treatment decisions and providing services that are comfortable and minimally invasive. To learn more about her background, keep reading below:
Why Did You Decide to Become A Dentist?
Dr. Ogata is originally from Kumamoto, Japan. Her father worked as a general dentist, and she was greatly influenced by him while growing up. She actually worked as a dentist in his practice before deciding to pursue a specialty career in periodontics!
Where Did You Study Dentistry?
Dr. Ogata earned her Doctor of Dental Surgery in 2006 from Kagoshima University School of Dental Medicine in Japan. She then came to Boston and attended Tufts University School of Dental Medicine, completing her Doctor of Dental Medicine and a postgraduate periodontal residency. Today, she is certified in Periodontology and Dental Implant Surgery and has served as an assistant professor at Tufts since 2013, as well as the Director of the honors program in periodontology and implant surgery for senior dental students since 2015. She is heavily trained in evidence-based dentistry and clinical dental research methodology. Her other memberships and accolades include:
Speaker at the American Academy of Periodontology (AAP) Annual Meetings (2017 & 2018)
Committee Member in Research Submissions Committee with AAP
Nationally selected to participate in LEAD leadership program through the American Academy of Periodontology (2017)
American Dental Association (ADA) Evidence Reviewer since 2013
American Academy of Implant Dentistry (AAID) Research Grant Recipient as a Primary Investigator (2017)
Diplomate certification by the American Board of Periodontology (ABP) (2012)
Recipient of Nevins BioHorizons Fellowship Award from the American Academy of Periodontology Foundation (AAPF) in 2016
Recipient of Ralph V. McKinney, Jr Award in Basic and Clinical Research for the most outstanding article published in Implant Dentistry (2018)
Member of Massachusetts Dental Association
Member of American Dental Education Association
Member of Cochrane Oral Health Group
Member of International Association for Dental Research (IADR) & American Association for Dental Research (AADR)
Member of International College of Oral Implantologists (ICOI)
Member of Japanese Society of Periodontology
Member of Japanese Society of Implantology
Outside of the Dental Office, What Do You Like to Do?
Dr. Ogata is married with two daughters. Whenever she isn't busy at work, she loves hanging out in Boston neighborhoods with her family, traveling to foreign countries, and reading a good book.